Welcome to our current student body!   The Physics and Astronomy department at Western University is proud to provide a high instructor  to student  ratio and many opportunities for summer research employment.  Explore undergraduate courses, laboratories, resources and support, summer jobs, internships, and more .
Academic Support and Services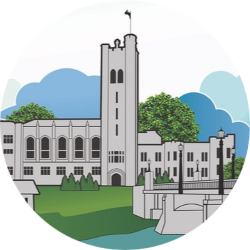 Do you have a question, need advice, or require support? Academic counselors are here to assist you. The Physics and Astronomy Department provides tailored help to suit your needs. Our department counselor, Dr. Pauline Barmby is able to provide you with:
Advice on progression and course selection within your  module
Taking a course without the pre-requisite
Course substitutions (discussing taking a different course than what is normally required in your module)
Problems with course registration (for example, a course is full)
First-Year Lab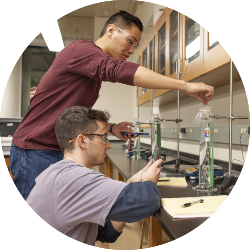 The first-year laboratory experience brings together students from eight different courses: Physics 1301A, Physics 1302B, Physics 1401A, Physics 1402B, Physics 1501A, Physics 1502B, Physics 1028A and Physics 1029B attend the First Year Physics Laboratory. Each course is divided into two-course sections and one or more lab sections.
As a unique experience in Physics and Astronomy, the laboratory environment can be challenging but rewarding. Experiments contained within the lab work offer rich insights into the practical understanding of theoretical concepts. Be sure to know the location of your lab, read the lab manual(s), and connect with the official lab contact if necessary. Frequently Asked Questions are summarized on our page and can also be answered through the OWL site and documents.