PhUnC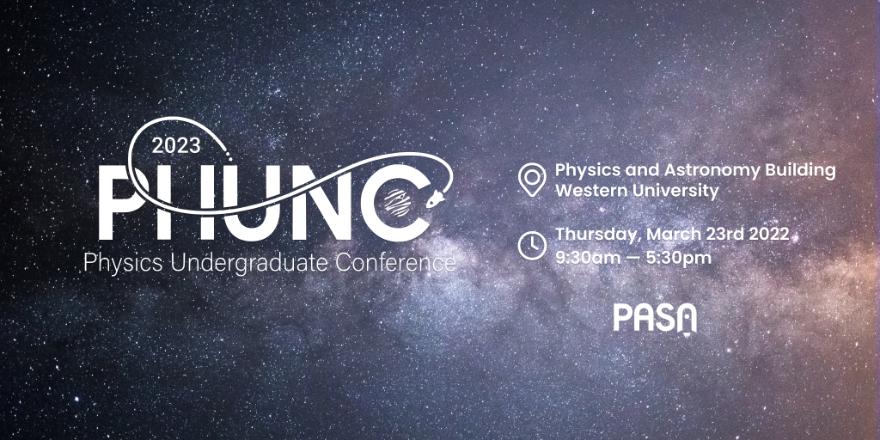 What is PhUnC?
The Physics Undergraduate Conference is an annual event organized by the Physics and Astronomy Students' Association (PASA) at Western University, for students to come together, explore future careers, and celebrate their passion for physics.
PhUnC 2023
This year's conference will take place in person on March 23rd, 2023 from 9:30 am-5:30 pm. Events include student oral and poster presentations, a keynote talk, and industry/grad fair, a discussion panel, and physics trivia. We're thrilled to have Italian physicist and author Carlo Rovelli as our keynote speaker, who is best known as a founder of the loop quantum gravity theory. All undergraduate students with an interest in physics are invited; we are excited to welcome delegates from across Ontario (and beyond)!
Student Presentations
All delegates are welcome to prepare an oral or poster presentation to present their work on a summer research project, honours thesis, or any physics topic of interest, including interdisciplinary physics research. The winner of the 'Best Presentation' award will have an opportunity to hold a paid summer research position in the Department of Physics and Astronomy at Western University. Available projects and supervisors are listed within Undergraduate Research Projects.
Registration
Visit PhUnC2023.ca to learn more and register! The deadline to register is March 2nd, and the deadline to sign up for a presentation is March 9th.
Contact: p-a.pasa@uwo.ca