Physics and Astronomy's Student Association
About PASA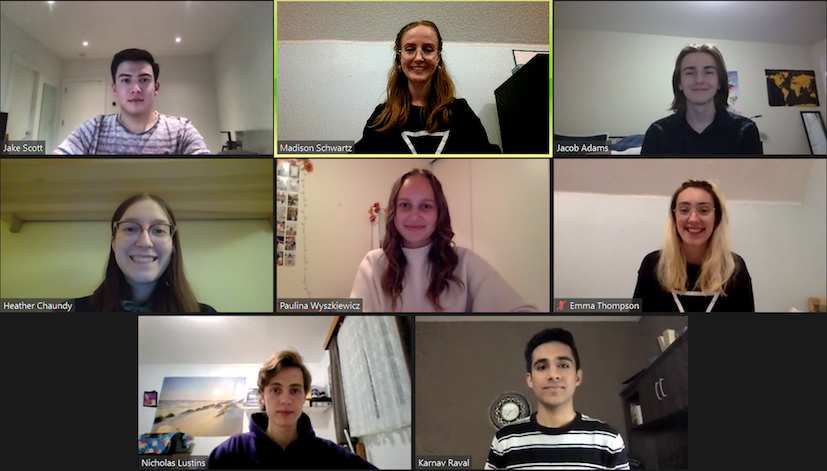 The Physics and Astronomy Student Association consists of undergraduate students in 2nd year and above in the Physics or Astronomy programs at Western. Our purpose is to enhance the undergraduate student experience through organizing numerous social events, actively seeking to recruit more students to the program, providing services to first-years, and being active in physics outreach. Details on upcoming PASA events will be posted here for your convenience, so check back frequently!
Your PASA team: Madison Schwartz, Paulina Wyszkiewicz, Heather Chaundy, Jacob Adams, Jake Scott, Karnav Raval, Nick Lustins, Emma Thompson, and Malcolm Mccarron.
p-a.pasa@uwo.ca
Meet Your PASA Executive Committee
Physics Help Centre: Every week, PASA hosts a help center for students of all years where PASA members volunteer their time to help tutor. This semester Help Center is every Tues. and Thurs. from 2-3 on zoom.
Tuesday link:
Meeting ID: 995 8510 0939
Thursday link:
Meeting ID: 998 8650 2126
PhUnC: Every year PASA hosts a Physics Undergraduate Conference (otherwise known as PhUnC) that gives undergraduates from across the province the opportunity to share their research through mini-talks and poster sessions. This year's conference date and keynote speaker TBD.
Events Calendar
Sunday, January 14, 2021
6:00 PM                                        Gradient via Zoom