Mark Baker wins USC Award of Excellence in Undergraduate Teaching
Mark Baker wins USC Award of Excellence in Undergraduate Teaching
Physics PhD Candidate and lecturer, Mark Baker (far right in photo), has been announced as the winner of one of four University Student's Council Award of Excellence in Undergraduate Teaching. The 28th annual awards recognize the university's finest instructors, innovative teaching methods and techniques. The awards were presented at a ceremony in the McKellar room in the UCC on Monday April 1, 2019.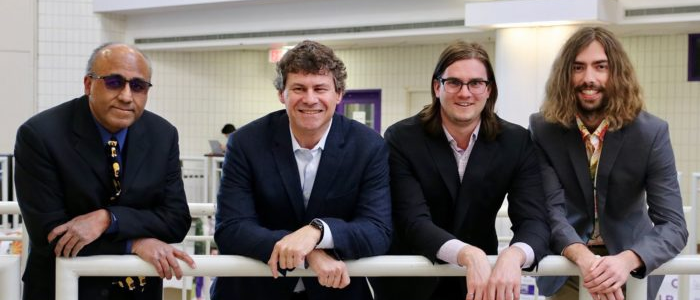 The other winners were (l to r) Nigmendra Narain (Political Science), Philip King (DAN Department of Management & Organizational Studies), and Scott Loveland (Ivey Business School).
Congratulations on this well-deserved honour, Mark!