Research
Student Opportunities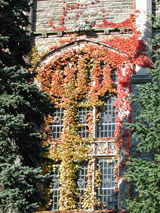 MSc/PhD Positions
Up to four graduate positions (at the M.Sc. or Ph.D. level) in observational astronomy are available at Western University (Canada) with a nominal starting date of September 2022, under the supervision of Prof. Jan Cami and/or Prof. Els Peeters.
Project description: The successful applicants will be involved in projects using data from the James Webb Space Telescope (JWST; launch date Dec 2021). Hailed as the bigger and vastly more sensitive successor to HST, JWST will provide observations of unprecedented quality to study the Universe near and far. These observations will be dominated by infrared (IR) emission from large carbonaceous molecules (polycyclic aromatic hydrocarbons, PAHs, and fullerenes) and nanoparticles. This emission encodes a large amount of information about the physical and chemical environments in which they reside and is a powerful messenger to study astrophysical processes such as star and planet formation and galaxy evolution.
Our research group aims to investigate the composition and lifecycle of the cosmic carbonaceous inventory. We aim to determine the detailed properties of large carbonaceous molecules and nanoparticles and their response to changing environments in the Milky Way and nearby galaxies. Graduate projects involve analyses of observational data from JWST using modern data processing and machine-learning techniques, analyses of the dependence of the observed emission of these species on the local physical parameters (e.g. temperature, density, strength of the radiation field, galaxy properties, ...) and/or interpretation of these observational results in terms of the properties of the PAH population (e.g. changes in size, shape, charge and composition) by using, for example, the NASA Ames PAH IR database .
In addition, I can also offer projects to help crack the mystery of the diffuse interstellar bands (DIBs; see links on the left for more info about these topics). I am the Principal Investigator of a Large Program about the DIBs that has collected high-quality data with the Very Large Telescope. Data analysis is ongoing, and there are projects for all levels -- undergraduate as well as graduate.
Requirements:A B.Sc. or M.Sc. degree or equivalent in Astronomy, Astrophysics, or related fields, with demonstrated experience in scientific programming. A good background in physics is necessary; background astronomy knowledge is welcome, but not an absolute requirement. If you have a background in chemistry and would like to apply, please consider this opportunity or contact me directly. If you have a background in engineering or computer science, please contact me. All research includes varying degrees of programming; expertise with coding in Python is desirable.
Further information is available here; to apply for a graduate position, start here.
Application received before February 1, 2022 will receive full consideration.
Contact: Interested candidates are encouraged to contact Prof. Jan Cami (jcami@uwo.ca>) and/or Prof. Els Peeters (epeeters@uwo.ca>) for more information regarding the application process.