Program Counselling
Need a confidential and secure environment to discuss issues surrounding your academic studies? We are here to help you navigate academic challenges by identifying options and helping you through the decision-making process. Our Department counsellor can help you with the following:
Course selection, graduation requirements and degree audits
Assisting you with understanding your progression through modules
Choosing electives
Discuss special permission options to take a course without a pre-requisite
Approve requests to enrol in courses through Letter of Permission
Contact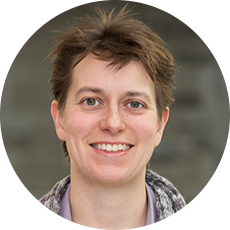 All inquiries must go to p-a.undergradmatters@uwo.ca rather than individual instructors. Emails must be from your @uwo.ca email account and include your student number. 
Prof. Pauline Barmby
Extension: 81557


 
---
Special Permissions Information
If you are unable to add a course through web registration, you may require Special Permission to take one of our courses.  If you require Special Permission, please fill out the Google Form below.
Special Permissions, once granted, can take up to five business days to appear on a student's academic record.  Once the permission appears, students must call the Helpline at 519-661-2100 to have the course manually added.
If you have any questions about Special Permissions, please contact Jennifer Tilston.